Lighting Enhancements
To improve the safety and experience in the Mt. Airy Business District, Mt. Airy CURE began focusing on upgrading our current street lights. The improved lighting will move all current incandescent lights to LED Lights. To see a difference between the lights, check out the picture below. The installation of the LED bulbs was completed in March 2018.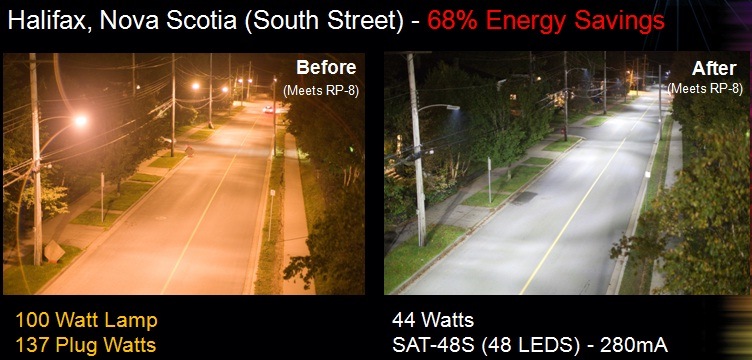 Security Improvements
To improve the safety of our business district, Mt. Airy CURE has partnered with the Cincinnati Police Department to install five new security cameras. The cameras are all directly connected to the Cincinnati Police Department Headquarters. The cameras were installed and operating Winter 2018.